£2.5m investment to launch vitamin brand in Japan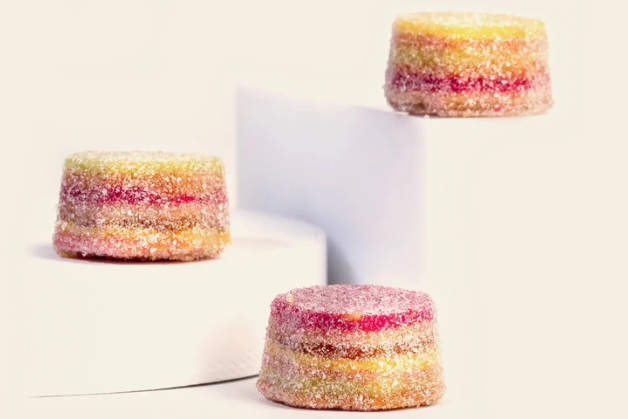 A £2.5m investment has been secured by a 3D-printed personalised vitamin brand to bring innovative technology to a new market.
Nourished, the vitamin brand under Rem3dy Health has gained investment from Suntory Holdings, a leading Asian health enrichment company. Suntory aims to use Nourished's 3D-printing methods to expedite growth, particularly in the Japanese market.
Nourished uses a 3D-printing method and vegan encapsulation formula (both patented) to combine seven ingredients out of a choice of 40, in order to create a personalised daily nutrient gummy, which is entirely bespoke to the individual's needs and lifestyle.
Setting sights on Japan as a key target, Nourished will develop new localised flavours such as yuzu, lychee, tea, chai and lemongrass, seeking to complement the Japanese consumer palette.
Japan is the world's third-largest dietary supplements market, valued at $9.4bn. Rem3dy says it saw the opportunity to grow here as the sector continues to expand, due to an ageing population and a rise in health consciousness among Japanese consumers.
In their market research, Rem3dy identified that Japanese consumers have a particular focus on supplements that can aid in relieving menopause symptoms, weight management, and appearance all of which are pain points Nourished vitamins can support with.
The investment has been secured as part of a wider SAFE investment round of over £5m that will support Nourished's global expansion.
Founder Melissa Snover broke the record for the highest UK Seed Funding by a woman, securing over £2m. Then in 2021 locked in a further £8m in Series A funding.
Snover commented: "We are honoured to work with a global leader of consumer goods, who also share our ethos for sustainability, innovation and quality.
"Suntory's deep understanding and expertise of the Asian market will enable Rem3dy Health to expand into a part of the world which is passionate about health and wellness and deliver tailor-made, convenient and delicious nutrition to its masses".
Masuo Kawasaki, managing executive officer at Suntory said: "I believe that the innovativeness of Nourished and their new ways of taking nutrition can meet the health needs of consumers around the world.
"With this in mind, we decided to invest in the company as part of the startup collaboration led by the Future Business Development Department. Through this, we will work together to promote the global development of future food styles".