Explained: Why Japan is staring at a 'now or never'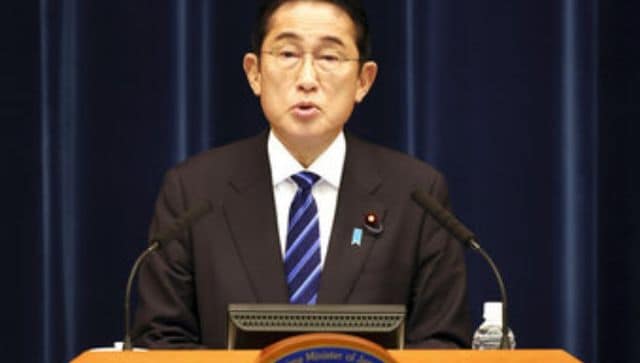 Japan is getting deadly serious about its population.
On Monday, Prime Minister Fumio Kishida vowed to fix the country's rapidly declining birth rate.
"We cannot waste any time on the policies for children and childrearing support," Kishida said. "We must establish a children-first economic society and turn around the birthrate."
So, what is Japan doing? Why has it been so unsuccessful? And what does the future hold?
Let's take a closer look:
The numbers
As per Nikkei Asia, the country's population peaked in 2008 at 128 million.
The data show Japan's population has been declining for the past 14 years.
As per The Guardian, Japan's birthrate is 1.3 children per woman – far below the 2.1 required to maintain its current population.
By 2060, Japan's current population of 125 million is projected to shrink to just 86.7 million.
Japan's population shrank 0.43 per cent in 2022, while it declined .06 per cent in 2021, according to Nikkei Asia.
Japan has 36.21 million people aged 65 and above – 29 per cent of the total populace.
Japan also has 14.45 million people aged 14 and under — 11.6 per cent of the population.
According to the World Bank as saying that Japan has the world's second-highest proportion of people aged 65 and over.
According to DW, Japan has a median age of 49 – again the second highest in the world after Monaco.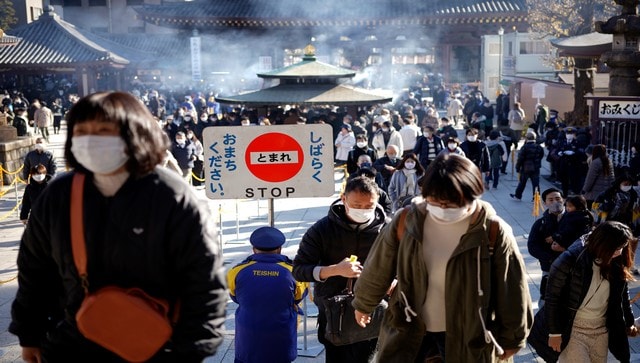 Japan's population peaked in 2008 at 128 million. AP
By comparison, the median age, on average, in most of the populations around the world ranges between 30 and 40.
The website also quoted YuWa Population Research as saying that Japan is the third most expensive place in the world to raise children.
The number of births in 2021 dropped below the 800,000 mark, according to Businesstimes.com.
That's the lowest number ever – and nearly a decade before the government predicted it would happen, as per DW.
What's the issue?
Japan's high living costs combined with sluggish wage increases appear to have discouraged many young people from starting families in the world's third largest economy, despite promised subsidies.
As per BBC, women choosing to work and study in increasing numbers, and easier access to contraception also play a role.
This, as conservative government has lagged behind on making society more inclusive for children, women, and minorities.
To be fair birth rates are slowing in many countries including Japan's closest neighbours, due to factors including rising living costs, more women entering the workforce and people choosing to have children later.
Official data showed last week that China's population shrank in 2022, for the first time in more than six decades.
What's the problem?
The combination of a population that's both declining and aging has massive economic, social, and national security implications for Japan.
As per Nikkei Asia, the older population will increase the strain on the country's healthcare and social security systems.
DW reported that Japan's the Ministry of Health, Labor and Welfare is expected to make 'significant changes' to the country's pension scheme.
An increase in the fees to be paid for the national healthcare system as well as extra fees for medical treatment are likely.
"The fairness of access to healthcare in Japan is the best in the world because everyone from the very rich to the very poor has access to health services," Haruko Noguchi, a specialist in the economics of healthcare at Waesda University in Tokyo, told the outlet.
"But I also believe this is not sustainable. Right now, the situation can be managed, but by 2040, which is very soon, the ratio of old people of 65 and older will have increased sharply," she added.
"The 'baby boomers' are reaching retirement age and I do not think the system we have at the moment for funding health care is sustainable," she added.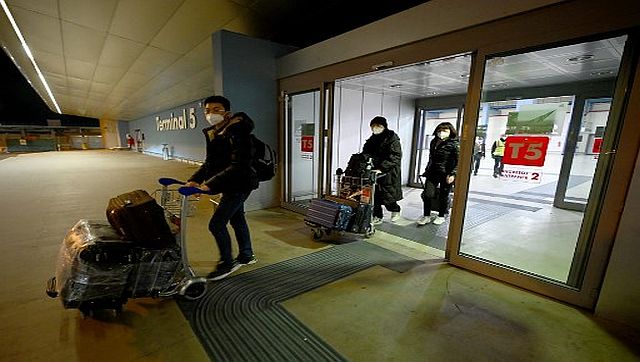 Japan's healthcare system will come under strain in upcoming decades if things don't change. AFP
The final decision will be made in 2024, as per DW.
Meanwhile, a shrinking number of youths also poses a problem for companies looking to hire fresh talent.
Then, there is the national security angle.
Japan recently announced it would veer away from its self-defence-only post-war principle with an eye on containing the threat from China.
But the country is struggling to meet its recruitment goals for its defence forces.
What is Japan doing?
The Guardian reported that the government in January has offered families $7,500 per child to move out of greater Tokyo.
That attempt was made in order to bolster the flagging population of those regions.
The government earlier was offering around $2,300 for families to move.
Kishida pledged to bolster financial support for families with children, including more scholarships, and said he would compile a set of measures of "different dimensions."
Kishida said his government would submit plans for doubling the budget for relevant policies by June and that it would establish a new agency for children and family affairs in April.
He added that he eventually wants the government to double its spending on child-related programmes.
"We must build a child-first social economy to reverse the (low) birth rate," he said.
The conservative leader said his policies – including launching the new Children and Families Agency in April – were designed to support parents and ensure the "sustainability" of the world's third-largest economy.
"Japan is standing on the verge of whether we can continue to function as a society," he said.
"Focusing attention on policies regarding children and child-rearing is an issue that cannot wait and cannot be postponed."
But experts say efforts to encourage people to have more babies have had limited impact despite subsidies for pregnancy, childbirth, and child care.
They say government subsidies still tend to target parents who already have children rather than removing difficulties that are discouraging young people from starting families.
Al-Jazeera also quoted experts as saying that Japan needs to relax its strict immigration policies.
With inputs from agencies
Read all the Latest News, Trending News, Cricket News, Bollywood News,
India News and Entertainment News here. Follow us on Facebook, Twitter and Instagram.