Global Map of Startup Ecosystems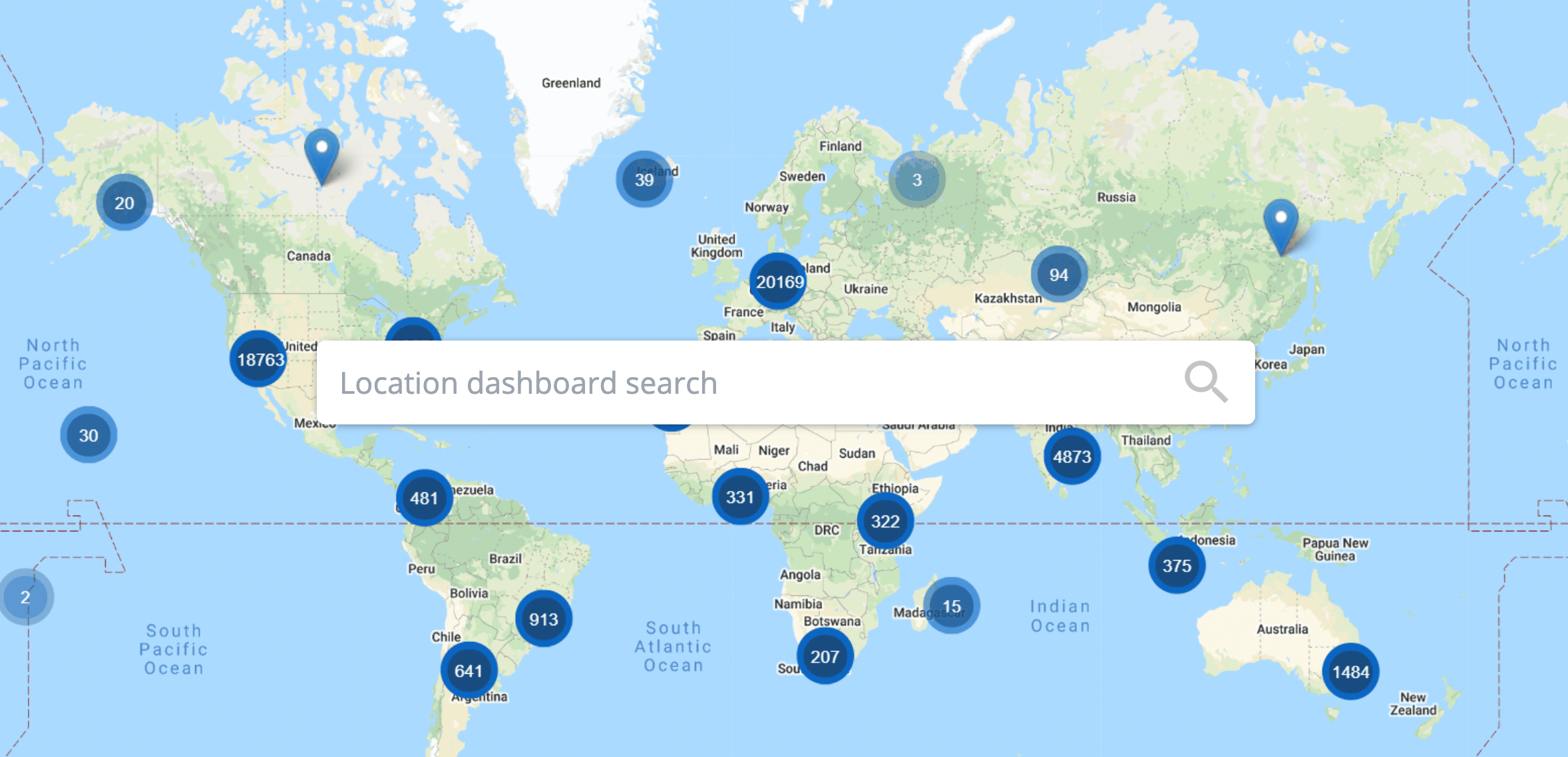 The Global Startup Ecosystem map is a crowdsourced community resource with tens of thousands of registered startups, coworking spaces, and accelerators.
Reports generated from the StartupBlink global startup ecosystem map provide entrepreneurs, investors, and other research-focused stakeholders with the ability to find the ecosystem that matches their circumstances, whether that means helping an entrepreneur relocate their startup to an ecosystem where they are most likely to succeed or providing data to an investor looking to make better-informed business decisions.
The Global Startup Ecosystem map is a crowdsourced community resource where entrepreneurs can add startups to the map for free. The map provides a visual database of a sample of the global startup ecosystem and is supported by our data partners, such as Crunchbase, SEMRush, and Meetup.
Startupblink works closely on the development of startup ecosystems with our clients, such as the UNAIDS, the WorldBank Group, and more than 70 economic development corporations, municipalities, and global organizations. StartupBlink provides these organizations with mapping tools, promotion activities, and policy advising. Read more here about StartupBlink Ecosystem partnerships.
StartupBlink hosts a large global community of entrepreneurs and ecosystem stakeholders, including dozens of meetup communities. Our weekly newsletter delivers the latest insights and trends on startup ecosystems around the world, and we host webinars on startup ecosystem development, strategies, and tactics for startups. Register here for our flagship event, the quarterly Startup Ecosystem Summit.
Our data on more than 1000 cities and 100 countries across the world, coupled with the results of our ranking research, are published in the annual Startup Ecosystem Report. Our report and ranking tables are viewed by hundreds of thousands of readers and published by thousands of magazines and press outlets globally. Take a look here at the StartupBlink Press page.
StartupBlink Pro offers a comprehensive understanding of local and global startup ecosystems. Pro users are able to:
Browse startups by Industry, sub-industry, and filter with more than 500 tags
Apply filters across more than 500 categories
View by Unicorns (startups now worth over 1 billion Dollars)
View by Pantheons (specific companies that have a special legacy or story that influences their startup ecosystem positively)
Download the Raw data behind the StartupBlink report and rankings
Receive a detailed analysis of their startup ecosystem
And much more! Explore the StartupBlink pro account
StartupBlink also deploys white-labeled Startup Portals providing customized research and startup maps that focus on reporting, mapping, and ranking services for organizations interested in a specific vertical, like fintech, healthtech, and e-commerce. Find out more here
Feel free to contact us with any thoughts you may have. If you don't see your startup on the StartupBlink map, simply click the "Add" button after you register and add yourself to the movement!