Japan 'on the brink of failing to function as a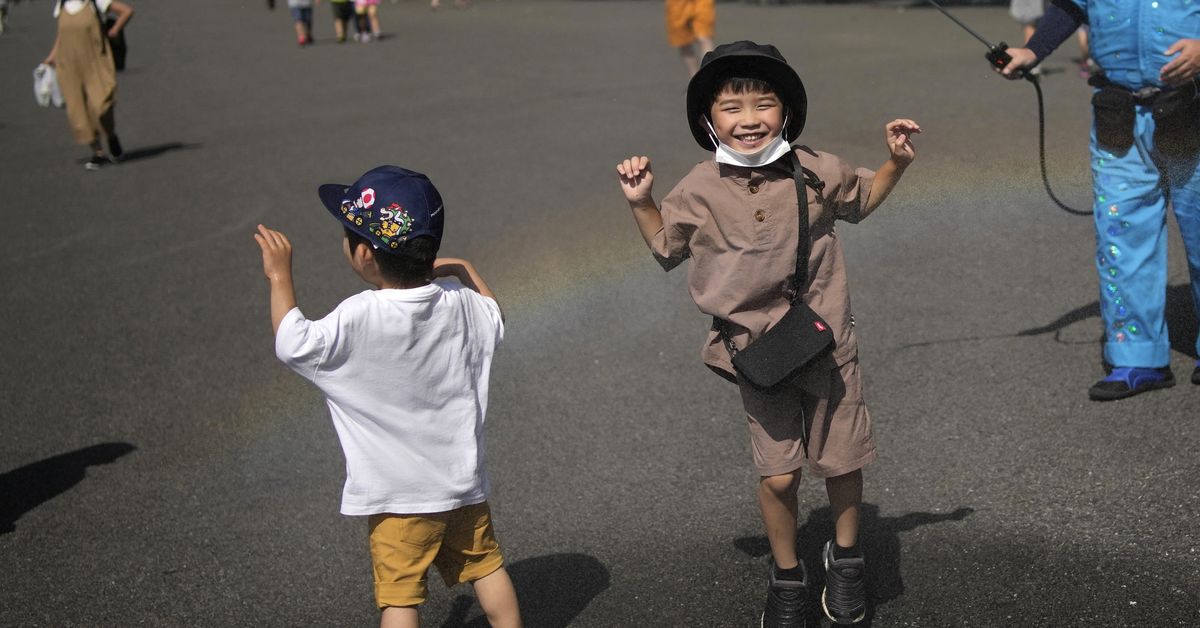 Japan's falling birth rate means the country is "on the brink of being unable to maintain the functions of society", its leader has warned.
Prime Minister Fumio Kishida said it was "now or never" for Japan to turn the issue of its aging population around, while speaking at the opening of Japan's first parliamentary session for 2023 on Monday.
"Japan is standing on the verge of whether we can continue to function as a society," he said.
The number of children being born each year in Japan is declining. (AP)
"Focusing attention on policies regarding children and child-rearing is an issue that cannot wait and cannot be postponed."
"We must establish a children-first economic society and turn around the birth rate."
Japan's population of about 125 million has been declining for 14 years and is projected to fall to 86.7 million by 2060.
The number of births that occurred in 2022 is estimated to be below 800,000 – much below the number of deaths.
Japan recorded 840,835 births in 202, but 1,372,755 deaths.
In the 1970s, Japan was experiencing more than two million births a year.
The country's population is falling by -0.5 per cent each year, according to World Bank data.
Japanese Prime Minister Fumio Kishida speaks during a Diet session at the lower house of parliament Monday, Jan. 23, 2023, in Tokyo. (AP Photo/Eugene Hoshiko) (AP)
A shrinking and aging population has huge implications for the economy and national security.
Kishida pledged to bolster financial support for families with children, including more scholarships, and said he would compile a set of measures of "different dimensions."
So far, efforts to encourage people to have more babies have had limited impact despite subsidies for pregnancy, childbirth and child care.
Some experts say government subsidies still tend to target parents who already have children rather than removing difficulties that are discouraging young people from starting families.
Opposition lawmakers questioned how Kishida's government will manage hefty spending on key policies.
Katsuya Okada, secretary general of the main opposition Constitutional Democratic Party of Japan, said it is "wrong" that only defence spending has been predetermined, even when huge spending for measures to address low births and elderly care is expected.
Japanese Prime Minister Fumio Kishida speaks during a Diet session at the Lower House of the Parliament on Monday, Jan. 23, 2023, in Tokyo. Kishida said Monday that Japan faces the severest security environment in the region since the end of World War II and pledged to push a military buildup under a newly adopted security strategy over the next five years and beyond as well as tackle rapidly declining births so the country can sustain national strength. (AP Photo/Eugene Hoshiko) (AP)
"It is important to think about an appropriate balance of the economy in the mid- to longer term. There must be proper discussion about how much should be spent for what," he said.
Japan is the world's third-biggest economy but living costs are high and wage increases have been slow.
The conservative government has lagged behind on making society more inclusive for children, women and minorities.
Japan's famous cherry blossoms see early bloom amid warming