Korean micromobility startup Swing launches biz in Japan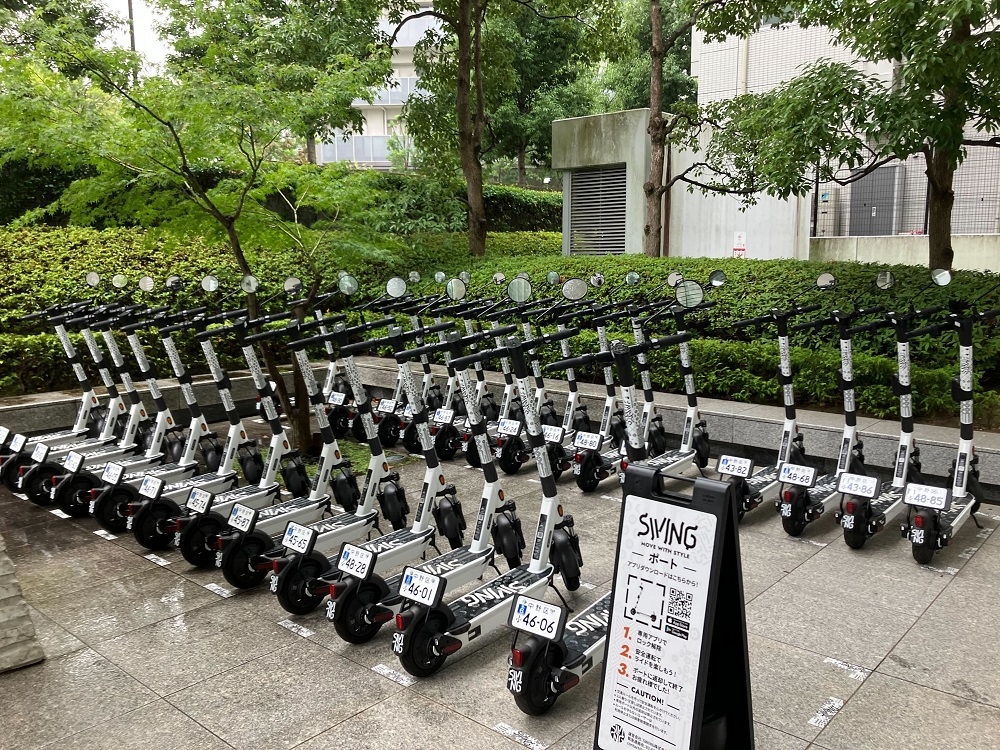 By Jul 17, 2022 11:40 (Gmt+09:00)
<![CDATA[<![CDATA[<![CDATA[ (function($) { "use strict"; $(document).ready(function(){ //Scroll back to top var progressPath = document.querySelector('.progress-wrap path'); var pathLength = progressPath.getTotalLength(); progressPath.style.transition = progressPath.style.WebkitTransition = 'none'; progressPath.style.strokeDasharray = pathLength + ' ' + pathLength; progressPath.style.strokeDashoffset = pathLength; progressPath.getBoundingClientRect(); progressPath.style.transition = progressPath.style.WebkitTransition = 'stroke-dashoffset 10ms linear'; var updateProgress = function () { var scroll = $(window).scrollTop(); var height = ($(document).height() - $(window).height())/1.4; var ratio = pathLength - (scroll * pathLength / height); var progress = ratio offset) { jQuery('.progress-wrap').addClass('active-progress'); } else { jQuery('.progress-wrap').removeClass('active-progress'); } }); jQuery('.progress-wrap').on('click', function(event) { event.preventDefault(); jQuery('html, body').animate({scrollTop: 0}, duration); return false; }) }); })(jQuery); ]]]]]]>]]]]>]]>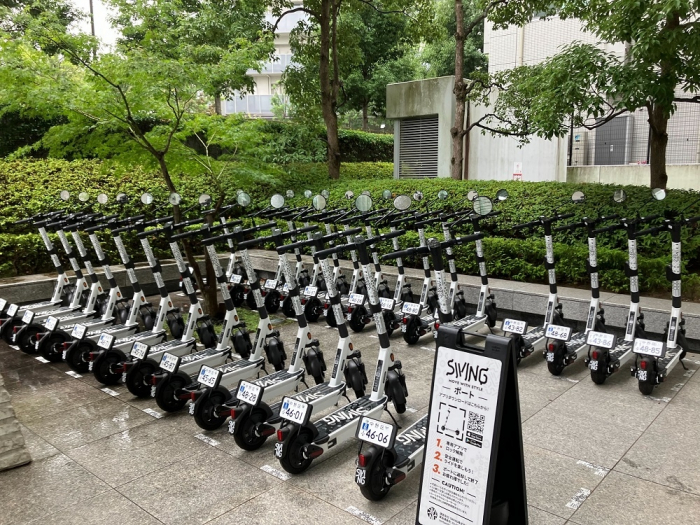 Swing's electric scooters in Tokyo (Courtesy of Swing) South Korea's shared micromobility startup The Swing Co. is making inroads in Japan, becoming the first domestic service provider in the sector to expand into overseas markets.
Swing on July 15 launched a sharing service in Japan with 500 electric scooters with a plan to raise the number of personal mobility equipment units to 1,500 by the end of July. 
The startup aims to secure more than 6,000 electric scooters in three cities in the country this year. It also plans to expand into the electric bicycle and electric motorcycle segments.
Swing has been preparing for the launch of its micro-mobility service business in Japan by establishing a unit in the country and recruiting local staff.
"We expect the use of shared mobility services to grow there as Japan has recently removed a law requiring a license to use an electric scooter," said an official at Swing. "About half of the Japanese population uses bicycles as their main souce of transportation," added the official, hoping for strong growth in the electric bicycle sharing business.
UNICORN CANDIDATE FOR SPECIAL GUARANTEE
Swing founded in 2018 is currently operating about 70,000 electric scooters for more than 1.7 million users in South Korea. The number of its monthly active users has topped 560,000. It reported a profit for the second straight year in 2021 with sales surging 362% on-year.
In February, Swing raised 30 billion won ($22.6 million) in a Series B funding round. The company was the only mobility startup among those recently selected as a unicorn candidate by the Ministry of SMEs and Startups for special guarantee support.
Swing aims to increase the number of electric scooters in the country to more than 100,000 units by the end of this year and expand its number of users, said its founder and CEO Kim Hyungsan.
Write to Joo-Wan Kim at kjwan@hankyung.com
Jongwoo Cheon edited this article.
window.googletag = window.googletag || {cmd: []}; googletag.cmd.push(function() { googletag.defineSlot('/22197657048/In-Article_LargeRectangle_1_336*280', [336, 280], 'div-gpt-ad-1607925248950-0').addService(googletag.pubads()); googletag.pubads().enableSingleRequest(); googletag.enableServices(); }); googletag.cmd.push(function() { googletag.display('div-gpt-ad-1607925248950-0'); }); window.googletag = window.googletag || {cmd: []}; googletag.cmd.push(function() { googletag.defineSlot('/22197657048/In-Article_LargeRectangle_2_336*280', [336, 280], 'div-gpt-ad-1607925292528-0').addService(googletag.pubads()); googletag.pubads().enableSingleRequest(); googletag.enableServices(); }); googletag.cmd.push(function() { googletag.display('div-gpt-ad-1607925292528-0'); }); window.googletag = window.googletag || {cmd: []}; googletag.cmd.push(function() { googletag.defineSlot('/22197657048/In-Article_LargeRectangle_3_336*280', [336, 280], 'div-gpt-ad-1608712140056-0').addService(googletag.pubads()); googletag.pubads().enableSingleRequest(); googletag.enableServices(); }); googletag.cmd.push(function() { googletag.display('div-gpt-ad-1608712140056-0'); }); <![CDATA[<![CDATA[]]]]>]]>
<![CDATA[<![CDATA[]]]]>]]>