Startup Investment New Zealand, the magazine for angel investors Autumn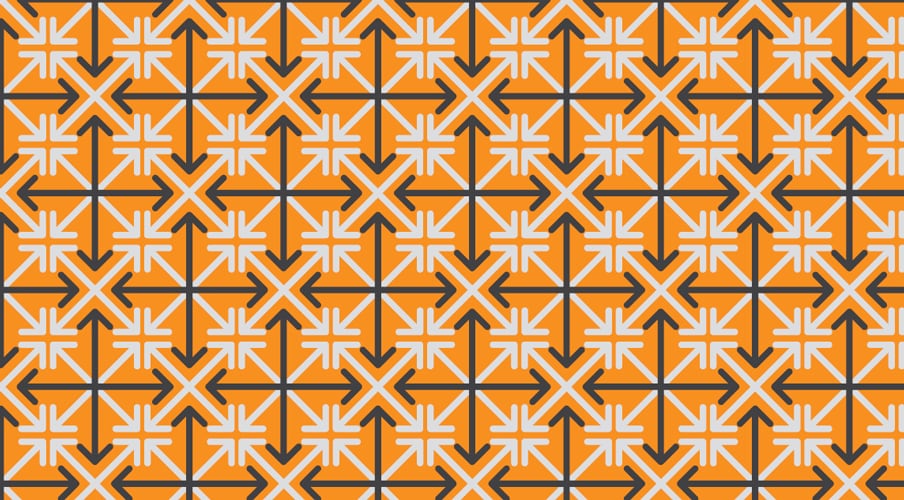 Companies that impact the visibility and understanding of New Zealand's deep tech capability will likely benefit other startups in the future.
A new one is Cropsy Technologies, founded by four University of Auckland engineering and science graduates. They're now considering what an exit plan might eventually look like and already have a list of enterprises they hope will line up to court them.
Co-founder Leila Deljkovic says the journey began when fellow co-founder Ali Alomari was thinking about pain points experienced by hydroponic growers in the horticulture industry, and what sort of automation could be developed to reduce them.
Ultimately, the idea morphed into a vehicle-mounted device that monitors grapevines to provide insights on crop performance, measurements and ailments. 
The technology combines a unique imaging device for continuous and GPS-tracked image capture and AI-enabled software to analyse the crops right down to leaf level. This empowers growers to understand the precise state of their crop, optimise every crop management decision, and utilise the land to its fullest potential. A happy side effect is an uptick in sustainability for growers because resources can be allocated exactly when they're needed.
Leila says the technology was developed by focusing on what a grower needed and fitting in with how they worked. "We discovered there wasn't a lot of technology readiness in the sector." She says other solutions didn't consider the needs of the grower, how they did their work and the existing tools, like vehicles, they used. "That's when we thought maybe there's something here that we can make."
A self-funded prototype was developed to prove the idea, and contacts provided by an early mentor introduced the fledgling company to investors and others who offered advice. "This was a good process because we learned about things we weren't thinking about like IP protection, which was the biggest thing for us."
Leila also explains that the team needed to learn how to best communicate with investors. "It's been a long journey for us to secure investment. We tried actively raising three times. But in hindsight, I do think that was a really important process for us to go through because we grew a lot as a team and as a company during that time."
Also, through the interaction with potential investors and networking, the team started to understand the scope of the technology was bigger than they thought. "We realised that we have a lot of data and that there was more we could do to help growers solve more of their problems and actually provide a vertically integrated solution for managing the crop, rather than just targeted treatment. "That actually blew our minds to be honest."
Cropsy was already receiving early attention with R&D funding from Callaghan Innovation and the Agricultural and Marketing Research and Development Trust. It was also winning awards – including two out of four Fieldays innovation awards in 2021 – and gained acceptance into two accelerator programmes.
Trial partners include global heavy hitters Pernod Ricard Winemakers and Indevin, along with Marisco Vineyards in Marlborough.
Angel Investors Marlborough lead investor Tracy Atkin helped the company raise $1.5 million in its first round, which was oversubscribed to $1.8 million in commitments, earmarked to help the company commercialise.
"They were looking for strategic investors and being based in Marlborough, NZ's wine capital, they approached us at Angel Investors Marlborough."
Also on board is NZGCP's Aspire NZ Seed Fund, K1W1, Icehouse Ventures, Angel HQ, Enterprise Angels and Impact Enterprise Fund, which invests in sustainable startups. This provides a mix and depth with strong links to horticulture and viticulture.
"I see angel investing as a bit of a team sport. This is a huge advantage with deep tech because you need a team, not just the expertise of one person. The saying, 'it takes a village', is really relevant to investing in startups because you need to have the ecosystem approach," says Tracy.
This has also led to the creation of a governance board to fill the experience and expertise gaps to take the company on its path to commercialisation. 
Sustainability considerations are far more important for investors now than ever before. Whether they're working to avoid investing in certain types of companies with links to perceived negative impact or activity, or actively searching for companies with positive ESG impact that are doing good things.
"Ten years ago, the word sustainability was pretty much a niche I think. But now if you haven't thought about the sustainability impact of a company, you're not thinking about viability because no company is going to survive without a sustainable approach."
"That's what I love about Cropsy. They're solving real-world problems and helping growers."
Tracy explains that the impact of companies like Cropsy for investors is important, because they're providing a solution for growers who are part of a global industry where consumers are becoming ever more sensitive and aware of the impact their choices have on the world.
The idea is that growers who use tools like Cropsy will be well placed, with better practices and data, to back up good sustainable credentials and be part of the rapidly increasing demand for greener products.
AIM also led the seed round funding for Carbonclick. Tracy says through its carbon offset work, Carbonclick had strong links with the wine industry and approached AIM as a potential strategic investor.
"We liked them so much we didn't just invest, we led the whole round for them."